New Delhi: The four major service companies, namely Deloitte, PwC, EY and KPMG, have asked their employees, executives and partners to reveal how much they or their family members have invested in crypto currency throughout the year.
As part of their risk assessment process, the companies have also requested details of their investment in non-fungible tokens or other crypto assets.
According to people associated with the companies, it was said that two of the companies – partners of Deloitte and PwC have been asked to disclose investments in crypto assets as small as Rs 10. The sources said the companies fear a conflict of interest. interest if partners or any of their family members have contributed crypto assets.
"Most of these investments are made by leaders and younger partners, as most of the older ones stick to traditional investments like equity and real estate," said a senior partner at one of the companies. "But we want to be honest, because many of our projects involve working directly with the Reserve Bank of India (RBI) and the government.
Take the case of a young tech partner from a large company who bought cryptocurrency to learn how the system works. "It's not like I invested millions – I bought a few cryptocurrencies to understand the technology and how it works so that we have better clarity when we are working on blockchain projects. disclose everything and the company actually told me to stay away from stablecoins, "he said.
While executives are also urged to disclose their investment in cryptocurrencies, companies are primarily focused on partners. In particular, there are around 1,600 partners in the big four firms who run specific service functions such as consulting, auditing or taxation.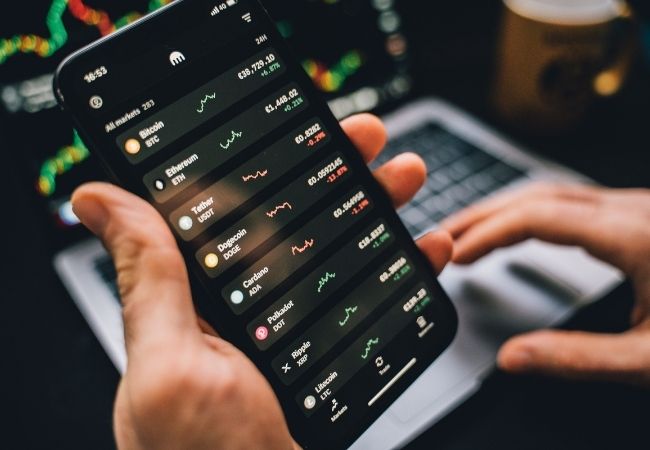 Apparently, the partners were asked to disclose all of their liabilities and assets every year, such as stocks, mutual funds, among others. However, from this year they were asked to also present their investment in cryptocurrencies.
However, none of the companies have prohibited their employees or partners from investing in cryptocurrencies.